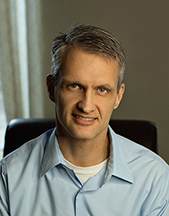 Hello. I'm Dr. Eric Potter, Functional MD at Sanctuary Functional Medicine. I've put together this online guide to mold toxicity symptoms and therapy in hopes to both help educate the public and guide people plagued by mold to help move towards a healthier more abundant life.
Mold symptoms can include fatigue, brain fog, chronic pain, autoimmunity, breathing problems, rashes, Alzheimers, and more. Are you experiencing any of these symptoms?  Are you not able to enjoy a normal life because of these or other unexplained symptoms? You are not alone. This website can help you learn more about the symptoms of mold poisoning or mold toxicity as well as help you determine if Sanctuary's mold detox therapy is right for you.
If you can travel to our office for your first visit, you can contact us below to find out more about becoming a patient at Sanctuary Functional Medicine. We also have a link below to join our healthier newsletter email list where we send out articles as well as notifications of upcoming online and on-site events.

We are now starting our Mold Toxicity email list. We will be offering information on mold toxicity, info on upcoming classes, videos, and to kick it off, Dr. Potter's Mold Toxicity E-Book that you will be sent upon sign up for his list!